MIG/MAG/CO2 Welding wire feeder roller Bush type roller, wire feeding roller
Our factory established in 1976, is member of CWA(China Welding Association) and Professional association of electric welding machines under MMBEI (Ministry of machine-building and electronics industry) . With 40 years development, our product range becomes wider and wider. We can produce all the popular product in current market and for sure the quality is guaranteed!
Main products:
1.CO2 gas shielded Welding Torch, automatic welding special machine
2.Various kinds of CO2 welding torch and gas feeder device & spare parts
3.Water-cooling welding torch and parts
4.All kinds of automatic welding torch (can be made to order)
5.Various kinds of wire feeding wheels
6.Various kinds of contact tip series
7.Various kinds of spot-welding electrode
8.Argon arc welding torch, Plasma Cutting Torch and parts
Various specifications of wire feeder roller available, contact us for detail technical data.
We also product various specification of welding torch, cutting torch, plasma torch.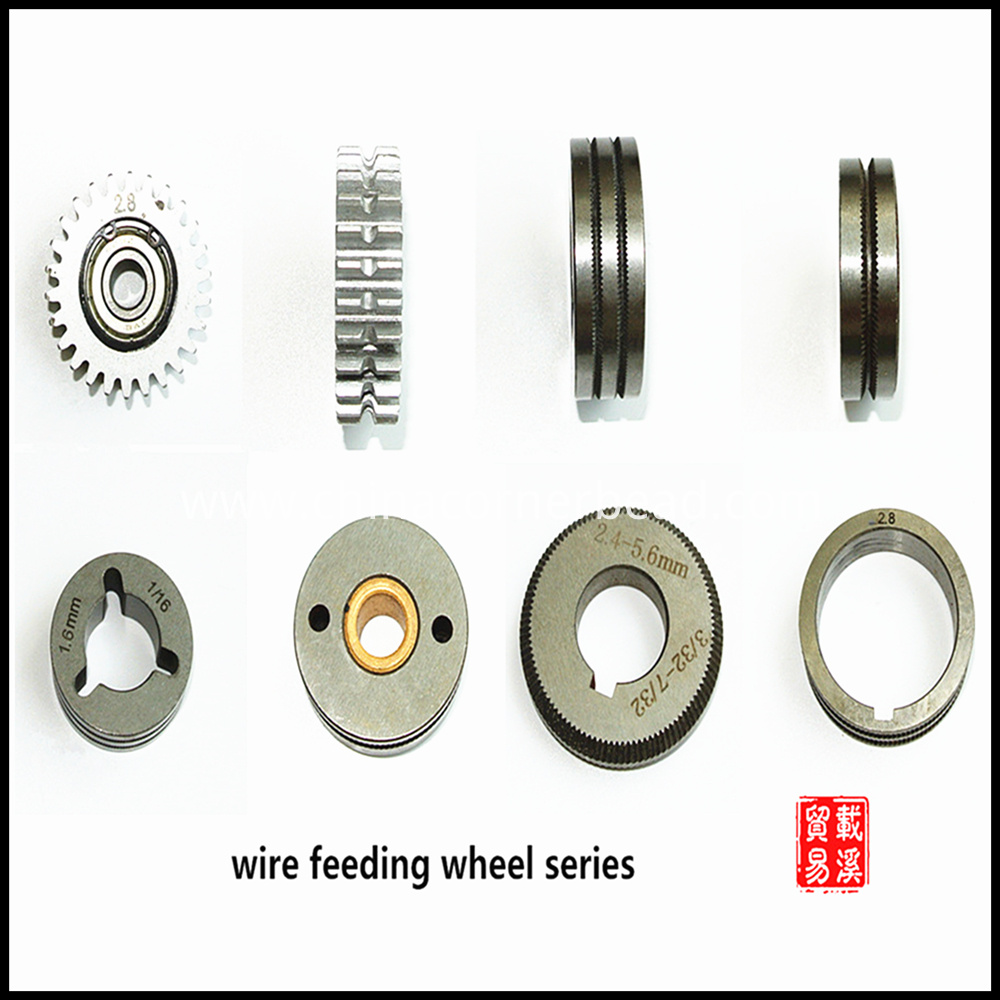 Products:
Welding Torches and Accessories :
1.Binzel 15AK,24KD,25AK,36KD Air Cooling Torch ,501D,602D Water Cooling Welding Torches
2.Panasonic 180A,200A,350A,500A Welding Torch
3.Otc 180A,200A,350A,500A Welding Torch
4.PSF / ESAB 205A,305A,405A,505A Welding Torch
5.Trafimet 15AK,24KD,25AK,36KD Welding Torch
6.TBI 15AK,24KD,25AK,36KD Welding Torch
7.KR 180A,200A,350A,500A Welding Torch
8.P80,AG60,PT31,AG100 ,SG51,JG60,JG100,SG55 Plasma Cutting Welding Torch
9.Tig welding Torches : WP9/WP12/WP17/WP18/WP26/WP20/WP27 Air/Water Cooling Torch
10.MIG/Co2 Welding Parts : contact tip , tip holder, swan neck, welding nozzle, gas diffuser, welding liner ,Teflon liner, cable plug , euro connector ,Panasonic connector, otc connector,insulator ,feed roller ,protective paste ,wire feeder,wire feeder motor,
11.Tig /Argon Welding & Cutting Parts : electrode tip & nozzle , welding collect ,collect body,gas lens , ceramic nozzle, long cap , short cap